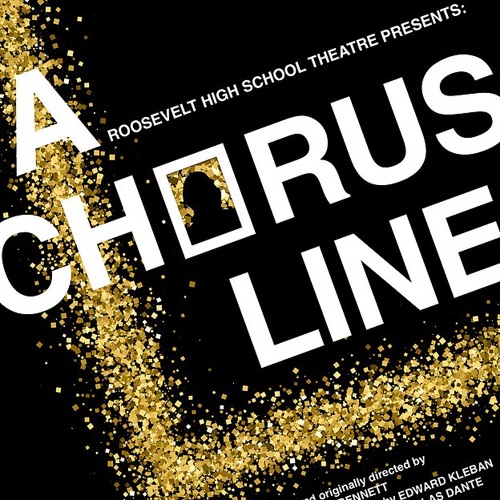 See this year's Spring Musical, A Chorus Line, for free at the Golden Grads free performance at 7pm on Tuesday May 21, 2019 in the RHS Theatre. This will be the Mature Content version at the full-dress rehearsal and we are thrilled to be their audience for the night!
A Chorus Line was the longest running show in Broadway history in its time and won 9 Tonys including Best Musical as well as the rare-for-musicals Pulitzer Prize for Drama.
An all-ages HIGH SCHOOL EDITION performs Thursday, May 23 at 7:00pm, Saturday June 1 at 2:30pm, and Sunday June 2 at 2:30pm. The recommended for ages 13+ MATURE CONTENT version performs Friday May 24, Thursday May 30, Friday May 31, and Saturday June 1 all at 7:00pm. Tickets are available online or at the door.